Windshield Chip Repair in Las Vegas
Fix-A-CHIP Auto Glass (702)542-7220
Windshield Repair Blog in Las Vegas, Nevada
Windshield Rock Chip Repair
FIX-A-CHIP Auto Glass
in Las Vegas, NV now offers long crack repair up to 18 inches. If you have a small crack in your windshield that has grown in size don't worry, we still may be able to repair it to prevent a costly replacement. There are some conditions that apply, but if the damage is not in your line of sight chances are we can fix it.
Most companies around town choose not to perform these types of windshield repairs because they can make more money by replacing it, but because we don't do replacements you can be sure we will provide the best repair possible. Unfortunately not all cracks can be repaired, but we will do everything we can to ensure you now exactly what to expect with a long crack repair.
These types of repairs will not look as good visually as a simple bullseye or star break repair, but the repair will restore the structural integrity of the windshield and improve the visual appearance of the crack dramatically. We also guarantee that you'll pass any state inspections, and unlike most companies we still offer the same lifetime warranty against further cracking that we offer with much smaller repairs.
Call FIX-A-CHIP Auto Glass in Las Vegas, NV to see if your windshield can be saved, we charge a small $10 service fee to come out and inspect the windshield and we promise to explain everything in detail before the work is started. We look forward to helping save your windshield and we thank you for your time.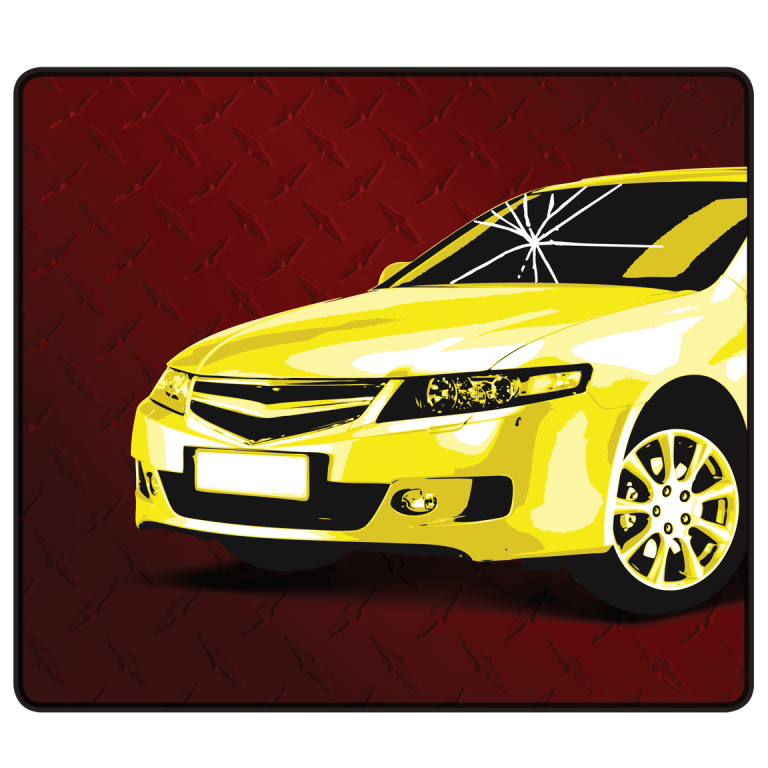 With the weather starting to heat up I thought it would be a good idea to give a few hints on how to maintain your windshield in this brutal Las Vegas heat. If you have a chip or crack in your windshield it is very important to keep the windshield as cool as possible. If you can, always park in the shade and roll down your windows an inch or two so the heat doesn't build up in the vehicle. Never wash your car in the summer if you have even a small crack in your windshield. The rapid cooling of the window from the cold water will almost always end with the crack expanding, but don't worry if you call us as soon as possible we can usually come out that day, and once the windshield repair is completed you may wash your car right afterwards.
Windshield repair
in the middle of summer out here can get a little tricky, if the windshield is not the right temperature at the time of the repair it might not look as good, and might even get bigger! That's why at FIX-A-CHIP Auto Glass we make sure we're not in a hurry so we can properly cool the windshield and provide you with the best windshield repair possible. Unfortunately not all companies are this patient and some would rather just move on to the next job instead of cooling off the windshield. You wont have to worry about that with FIX-A-CHIP Auto Glass because we pride ourselves on doing windshield repair the right way and we would love to prove it to you.
Welcome to
FIX-A-CHIP Auto Glass
in Las Vegas, NV. This will be the first in a monthly blog that will help educate the public of the benefits windshield rock chip repair has to offer.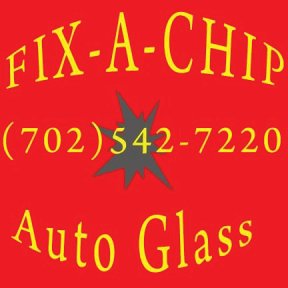 Let me begin by giving you a little information on why I started FIX-A-CHIP Auto Glass. I worked for several different auto glass companies before starting FIX-A-CHIP Auto Glass, and the one thing I thought was missing in the Las Vegas valley was a premier company that
specialized
in mobile windshield repair, so FIX-A-CHIP Auto Glass was born.
In the coming months I'll be talking about several different aspects of the windshield repair industry. From insurance rock chip claims and the safety importance of maintaining the factory seal on your windshield to what damage can and can't be repaired, we'll attempt to cover it all. It might not be the most fascinating blog you'll ever read, but I'll try give you valuable information, so you can make the choice to choose rock chip repair whenever possible.
 I look forward to any comments or suggestions, and if you've been looking for a premier windshield repair company in the Las Vegas and Henderson area I would be honored to fix your windshield and I promise to provide a valuable service with outstanding customer service. Thank you for showing interest in FIX-A-CHIP Auto Glass.  
/